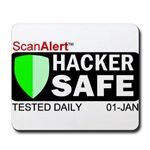 Glacier Peaks Montana to Open This August
Before the end of August, Glacier Peaks will open its new 33,000-square-foot casino. Blackfeet Tribe's Siyeh Corp., claims that this new business will bring a taste of Vegas to this town more popular for rodeos and powwows.
Blackjack and baccarat may be prohibited in Montana and poker is the only card game allowed. But as long as casinos don't bankroll them, federal rules allow the games upon reservations. Glacier Peaks will include a card room where gamblers can bet against one another.
State law may have forbidden this kind of gambling, but by falling under Class II gaming umbrella, the Indians can operate this casino without interference from the state government as stated by the federal law.
According to the officials, with unlimited payout potentials from playing on 500 slot machines, blackjack and craps will definitely attract visitors.
The Casino will offer free bus shuttles for the day trip. From the predictions of Gary Green, the man hired to manage Glacier Peaks, Blackjack and the prospect of big payouts will attract other gamblers from across Montana and Canada to make the trip to Glacier Peaks.
"Montanans clearly like to gamble and they travel to Las Vegas, Glacier Peaks offers that style of entertainment closer to home," remarked Green.
Virgil Edwards, a Siyeh board member and owner of the convenience store in Browning remarked that this casino will give the Blackfeet Nation a crown jewel to build their economy. "This will not only bring employment, but new dollars into the community because of the new players we will attract," he said.