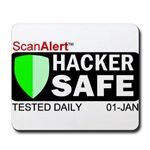 Colonel Collins Horrified at the Prospect of Prescott as Acting Prime Minister
Colonel Tim Collins, one of the UK's best-known former Army commanders in Iraq, has expressed dismay at the prospect of scandal-riddled Deputy Prime Minister John Prescott taking over from Prime Minister Tony Blair in his absence.
Prescott has been facing heavy criticism lately due to his association with casino tycoon Philip Anschutz. A full Parliamentary investigation has already been launched against him to determine whether the relationship between him and Anschutz indeed entails a conflict of interest. He is also being investigated whether he broke Ministerial codes by accepting hospitality and gifts from the casino magnate.
Anschutz is bidding on the Millennium Dome to be Britain's first super casino.
"I have to say that the prospect of John Prescott running the country in the absence of Tony Blair is a prospect that fills me with horror," Colonel Collins told the BBC's Daily Politics.
"A man who on the BBC last week by his own admission struggles with a paper and pencil, and is incompetent by his own admission with technology, running two complex wars, and a number of other complex issues in the nation leaves me wondering who actually is running the nation," Collins mused.
"Is it the civil service behind the scenes? Or... this man who by his own admission is not up to the job?" he added. "It does fill me with horror, and I feel sorry for the troops who are deployed at the risk of their lives on his behalf."