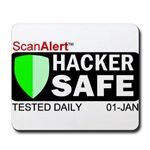 Missouri Launches Positive Casino Messages
The Missouri casino industry has launched a campaign to provide positive messages about casinos and a toll-free helpline on the back of "ticket-in-ticket-out" (TITO) stubs, the bar-coded tickets that have replaces metal token in most slot machines.
Argosy Casino in Riverside is the first Missouri casino to offer the messages on TITO stubs, which casino visitors use to cash out, switch games and transfer credits to different machines.
The TITO stubs are printed with the message "Missouri's eleven casinos provide great jobs, funds education and support community projects through casino-paid taxes and fees" and include the Missouri Gaming Association website.
"Most casino visitors end up with a TITO stubs at the end of play, so we thought they would make wonderful mini-billboards to inform people," said bill Keena, president of the Missouri Gaming Association and regional vice president of Harrah's Entertainment.
"Our own customers are our most enthusiastic advocates, but even they may not be aware of the many ways that casinos benefits Missouri through jobs, casino-paid taxes and fees, and community projects," Keena said.
In addition to the taxes paid to the state, the casino provides revenues to the communities where they are located. The cities that host Missouri's casino receive a tax of two percent of gaming revenue and a fee, also paid by the casinos, of one dollar per admission.