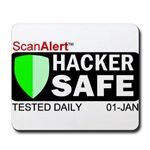 The Essentials of Keeping a Gambler's Log Book
Why is keeping a gambler's log book such an important responsibility for most gambling players? When tax time is around the corner, it makes a gambler's log book highly valuable to gamblers. Keeping a gambler's log book is so important which is rarely realized by gambling players.
For players engaged in gambling who are unaware of the function of a gambler's log book it is worth educating them on the gambler's log book's role in reducing the amount they need to pay when their gambling winnings are taxed.
The casinos are usually required to file to the IRS reports pertaining to a player's winnings that amount to $1200 and above. The casino is mandated to issue a W-2G form to their winners to be filled up with required data to give such as the social security number, name and address of the casino winners.
The purpose of the issued W-2G form is for filing taxes purposes. Prior to claims of any winnings a casino winner usually are required to provide documents for identification purposes. The role of the gambler's log book on this issue is the law allows a gambler to deduct the amount of their consolidated losses within the year from the whole amount of their winnings. But in order to avail of this privilege to deduct a gambler's losses, proper documentations are required to merit the approval from the tax deductions.
The burden lies on the gambler to provide proof of their gambling losses and this is where the gambler's log book comes into picture. The gambler's log book should be kept at all times by a gambler and must contain pertinent records such as the date and location where they gamble and the game they played and the serial numbers of the games played when gambling. Also the records of the loss and winnings for every game session should be diligently recorded.
It is important that in every gambling session of a gambler, they should be able to keep an accurate record of their gambler's log book. Utilizing a spread sheet for recording purposes is a good means of keeping vital recordings of their gambling activities. When going to a gambling venue, a gambler may keep a record of their winnings by keeping a small notebook where they can jot important details of their losses and winnings.
For gamblers who do not keep a gambler's log book in every gambling activity they do, it is not always too late to start keeping one. A poker player can significantly reduce the amount of tax they need to pay in times that they win big prizes when gambling. Keeping a gambler's log book can be valuable in terms of availing deductions from the taxes incurred from their gambling winnings. It is always good to come prepared because there is no certainty when a gambler can win big at any time when gambling.